+JMJ+
Storms are forecasted for our area later on today, and so I thought I might post a few traditional prayers and practices surrounding the expectation of inclement weather.
The Rogation Days remind us that dangerous weather and other natural disasters are afflictions due to the Fall and to the sins of mankind. Only a few years ago, I wouldn't have thought too deeply about praying for bad weather to be averted; that we would be kept safe, yes . . . but the more I discover the traditions of the Faith, the more amazed I am at the strength and specificity of the prayers I find, including those in regards to storms. Especially since my family is hoping to go out tonight for a celebration of the feast of good St. Joseph, we have been making recourse to the following prayers:
Prayers For Fair Weather
from the Missal on page 1530:
Collect:
O Lord, hear us who cry to Thee, and grant fine weather to Thy suppliants, that we who are justly afflicted for our sins, may by the exercise of Thy bounty experience Thy clemency. Through our Lord.
Postcommunion:
Almighty God, we beseech Thy clemency, be pleased to check these heavy rains and show to us a cheerful sky. Through our Lord.
* * *
Prayers to Avert Storms
page 1531:
Collect:
We beseech Thee, O Lord, that all spiritual wickedness may be driven away from Thy house, and that the fury of the storms may pass away. Through our Lord.
Postcommunion:
Almighty, everlasting God, Who by chastising healest and by forgiving dost preserve, grant that we who humbly pray to Thee, may rejoice in the peace and consolation which we desire and ever enjoy the gift of Thy mercy. Through our Lord.
* * *
Blessed Bread
There is also a pious custom of keeping blessed bread in one's freezer, and throwing a morsel of it outside when there is bad weather. It would seem equally appropriate to sprinkle a little holy water outside in the same event.
* * *
St. Barbara
St. Barbara is invoked as the patroness against storms, especially lightning storms. In imitation of the Rogation Days, the entire Litany of Saints could also be prayed.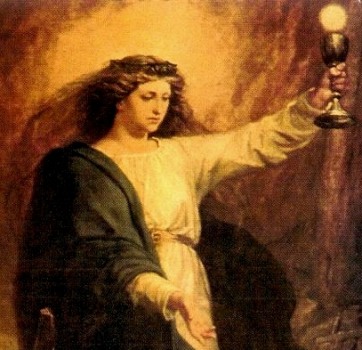 God bless you! 🙂