Enjoy previous rambling installments here 🙂
1.
Mondays are for . . . Falling asleep during a thunderstorm and waking up to quiet, and being so blessed as to feel happy, refreshed and well. Getting up, offering morning prayers, carrying down my dirty laundry, and spending a few minutes with Lena at the kitchen table while I eat breakfast and read a few paragraphs from Sophia House and she works on a book of recipes.
"Up those stairs, quickly," he said, pointing to the back of the room. The boy ran through a maze of floor-to-ceiling shelves loaded with books, found the staircase, and scrambled up frantically, leaving a trail of wet shoe prints. Staring through the dusty panes of the display window, the shopkeeper watched the soldiers working their way long the street toward him, banging on every door, smashing those that were locked, and entering each one. It would take them a few minutes to arrive at his door. Losing no more time, he wiped the floor with a rag, and when the trail had been erased he seated himself at the sales desk by the front entrance. When the soldiers threw open the door with a bang, he looked up from a book, met their eyes over the rim of his spectacles, and asked politely in German, "Ja, mein Herr?"

"Bookseller," one barked, "have you seen a Jew boy run this way?"
2.
Mondays are for . . . Washing dishes at the sink and enjoying it. Last night Mom and Lena cooked an amazing meal, fit for both a Sunday and for The Dash and I's one-year anniversary of having met for the first time. (After swimming for a few hours, the entire family was famished.)
Anyway, a few dishes had to be soaked overnight: two glass 9x13s, crusted with oven-fried chicken remains, and our two-handle pot with the remnants of homemade macaroni and cheese (maybe because of the way we make it, this always, always has to be soaked overnight). Methodically wiping and scraping and scrubbing until everything's clean. Then cleaning off the cluttered island and sweeping up a little, and then starting on my laundry loads before sitting at the table (again) and chatting with Mom about planners and such.
3.
Mondays are for . . . Dusting my desk. Somehow, whenever I thoroughly dust my desk (or almost thoroughly: a thorough dust job entails taking off all the books. An almost-thorough dust job entails dusting around the books, but taking off everything else. I chose #2.), I find the need to change my lock screen picture, wallpaper picture, accent color, etc. on my computer. I guess it's the closest I can come to digital refreshment.
And then cleaning the girl's bathroom . . . everything gets wiped down, scrubbed over, and swept up. It's so satisfying (even if I can't get our shower as miraculously spotless as I would like to).
And then folding more laundry . . . my laundry, as well as all the swimwear from yesterday, which gets put away into the plastic bin in the laundry room until we swim again. (Soon, I'm going to try and make a post about the swimwear we Donellan girls use . . .)
4.
Mondays are for . . . Humming while I clean, listening to Frank Sinatra (just because) and J.J. Heller, because her sweet simplicity and gentleness of voice have been such a balm to my soul lately. She has some gems, including "The Very Thought of You," "Control," "Boat Song," and "Until You Came Along."
5.
Mondays are for . . . Reading various articles and blogs, trying to expand my mind, and somewhat failing to avoid galloping down multiple rabbit trails of interest and indulging in general skimming (I should try to be a more disciplined reader . . . sanguine weaknesses). However, recently, I've come across Mariette at The Natural Catholic Mom and I have wholeheartedly enjoyed her posts and been so uplifted by her perspective!
6.
Mondays are for . . . Thinking about how grateful I am for The Dash and our courtship. One year of knowing each other and nine months of courtship have seen a lot of beautiful things. Our nine-month milestone fell on the Feast of the Sacred Heart (which I knew was going to happen) as well as Our Lady, Seat of Wisdom (I did not know this was going to happen; we've had a special devotion to her!). Being able to spend a joyful day together yesterday only renewed my gratitude for all God has done for me and for both of us!
7.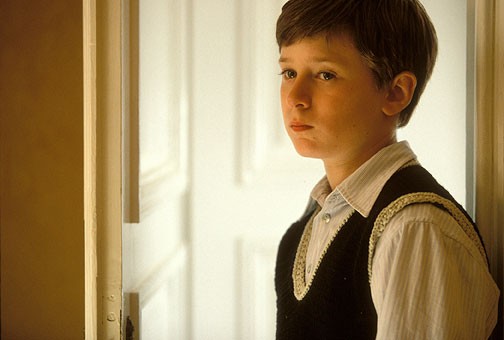 Mondays are for . . . Thinking about how much I enjoy I Am David. I had heard of the film years ago, but was reminded of its existence earlier this week while browsing through The Natural Catholic Mom. We wound up streaming it off Prime on Friday night.
I've never seen a movie like it. If you look up reviews for it, you'll find a mixed bag of moderate enjoyment of the story, along with fairly heavy criticism of its execution/ acting/ story portrayal. There might, admittedly, be some technical flaws to the film (and it isn't a big movie; if you go in expecting it to be a smaller effort, you'll be much more pleased, I think), there is a quiet, persistent thematic beauty to I Am David, and enough layers of character, interest and emotion to the story, all of which I find entrancing and warming. I would rank it in my top 10 favorites. Watching David's inner and outer journey taps into my maternal instincts . . . I just want to hug him! But honestly, I love the cinematography of the film most of all.
And as for Jim Caviezel . . . after watching his character in David, I am convinced that he would make the perfect cast for Pawel Tarnowski, the bookseller and main character of the aforementioned Sophia House.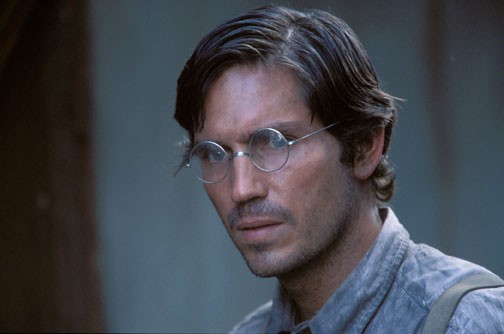 7.
Mondays are for . . . Getting off the computer and back to more important things 😉 I pray you have a blessed rest of your Monday!